CEI Africa was established by KfW on behalf of the German Federal Ministry for Economic Cooperation and Development in 2021 to improve access to energy for rural households and enterprises in Sub-Saharan Africa. The managing consortium of CEI Africa works with financers, off-grid solar and mini-grid experts, to develop investment solutions that bridge the financing gap in the most challenging access to energy sub-sectors.
Triple Jump is a Dutch impact investment manager with 16 years of track record and local presence in Lima, Mexico City, Nairobi, Tbilisi and Bangkok.
Triple Jump offers meaningful investment opportunities in emerging markets, aiming to help solve some of the biggest challenges of our time. With close to USD $ 1b Assets Under Management, funds managed and advised by Triple Jump provide financing across themes such as financial inclusion, affordable housing, missing middle finance (SMEs), and climate and nature.
Overall responsibility for management of the foundation, including risk management, impact measurement & reporting, ESG, compliance, finance, and management of the technical assistance facility.
Persistent is Africa's Climate Venture Builder, a leader and pioneer investor in the Clean Tech sector (e.g. renewable energy, e-mobility, and energy efficiency) in Sub-Saharan Africa. 
Operating out of Nairobi, Lagos, New York and Zurich, Persistent provides, through its venture building model, early-stage capital and strong operational support to exceptional entrepreneurs. It helps them build innovative businesses that drive climate-positive economic and social development in Africa.
Crowdlending window lead. Including being the first point of contact with Crowdlenders, managing the co-investment process with them (pipeline, screening, due diligence) and portfolio monitoring. 
Results-based financing
(RBF) window lead
GreenMax Capital Advisors, is the US founding affiliate of the GreenMax Capital Group, a group of international clean energy investment advisory and management-consulting firms established in 1994. GreenMax has a lengthy and successful track record facilitating efficient implementation of international development funds targeted for renewable energy investment in emerging markets worldwide. GreenMax supports project developers, investors, financial institutions, donors and governments in the analysis, preparation and implementation of a broad range of clean energy investments, policies and regulations.
RBF window lead. Including being the first point of contact for mini-grid developers, application processes, assessing applications, and IT platform.
Stichting Clean Energy and Energy Inclusion for Africa is registered with the Chamber of Commerce in Amsterdam under number 84545526. Its work is guided by a set of policies.

CEI Africa's activities are governed by a Supervisory Council and an Executive Board. The Board is responsible for the day-to-day management of the foundation.
Steven Evers is CEO and co-founder of Triple Jump, where he is responsible for overall strategy, overseeing business development and portfolio management. Prior to joining Triple Jump, Steven held positions in banking and consulting at FMO, KBC and at the ING Bank.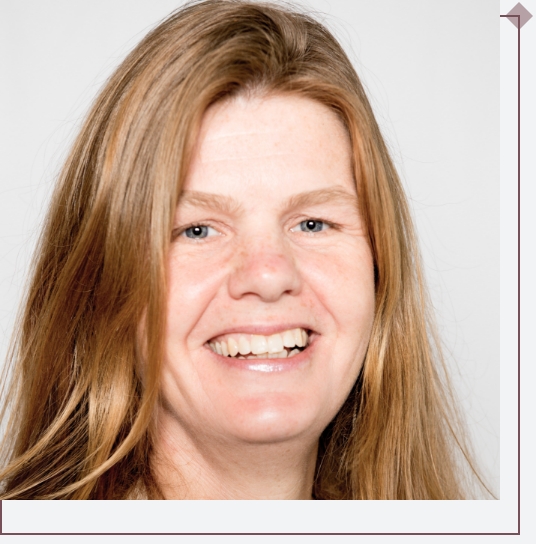 Prior to joining Triple Jump, Claudia worked more than 12 years at Kempen Capital Management, a Dutch asset manager. She has held positions as Project Manager, mainly structuring investment funds, Manager Operations and Account Manager Institutional Relations. Previously, Claudia worked as a Private Banker at Van Lanschot Bankiers.
Babette Stein von Kamienski
Head of Division and Infrastructure, Southern Africa
Babette joined KfW in 1993. As of 2016, she is Head of Division, Infrastructure, Southern Africa (a portfolio of approximately EUR 1.5b). Focal areas of her work are renewable energy, energy efficiency, access to energy, and transport. She is a member of the Board of the SANAD Fund for MSME in the MENA region. She has over 29 years of experience in financial services and economic development based on a progressive career at KfW, where she has worked in multiple teams.
Andrea Hagmann is an independent Director with a broad expertise in financial services, emerging markets and governance. She was involved in setting up the Development Bank of Austria (OeEB) in 2007 and served as a Member of the Executive Board of OeEB for 10 years. Today, she is engaged as a Director on Boards and Member of Committees of Microfinance Funds and as a Member of the Supervisory Board of a Microfinance Bank.
Christian Speckhardt is an impact investment expert. He started his career 1995 with corporate and investment banking, credit risk management and treasury roles in the international banking and financial services industry. In 2006, he entered the impact investment sector as CIO and Deputy CEO of responsAbility Investments AG. Since 2018, he is acting as independent board member, strategic advisor and entrepreneur contributing to the further development of the impact investment industry and of innovative SDG relevant businesses.
Sascha works in the Direct Investments department, responsible for project management of the CEI Africa program. Prior to working on CEI Africa, Sascha was a consultant at Orchard Finance/ Carnegie consult, working on assignments related to corporate- and development finance. Other former roles include: associate of Triple Jump's Fund Investments team and relationship manager in the impact investing team of Actiam (Dutch Asset Manager). She holds a Msc. Finance from the University of Groningen and is a CFA charterholder.
Managing Partner, Steering Committee and Investment Committee Member
Persistent Energy Capital
Tobias brings extensive experience in investing and building companies in frontier markets, with over 10 years background of living and working in Sub-Saharan Africa, having spent large parts of his early youth in rural Africa and later worked in finance and logistics, and as an entrepreneur in Central Africa. He continued his career in Europe in management consulting at Accenture in Switzerland, a global consulting company, specializing in digital and technology consulting, and subsequently joined Persistent in early 2018. At Persistent Tobias built up significant experience working in the energy access space across Sub Saharan Africa, working with crowd lenders to leverage financing for energy access companies and advising a wide array of actors in the space on assessing investment risk and structuring investments.
President and Founding Principal
Clifford J. Aron is an energy finance professional with more than 40 years of experience who offers a diverse career as a business entrepreneur and clean energy sector specialist encompassing all aspects of management, marketing, project finance, policy and regulatory affairs. He is recognized as a leading expert on the development of renewable energy, energy efficiency and energy access in emerging markets. At GreenMax, he supervises all of the firm's consulting, transaction advisory and fund management activities. Cliff is also a leading advisor to global investors on sustainable energy investments, having advised dozens of private investors on solar, geothermal, hydro, biomass and wind power investments in emerging markets across Europe, Africa, Latin America and Asia totaling several thousand MW of generating capacity. In the African off-grid sector, he is leading the development of two seminal energy access initiatives – the Green-for-Access First Loss Facility (G4A) and the GreenStreet Africa Development Company. He is also supervising the GreenMax team implementing the KfW Clean Energy and Energy Inclusion for Africa (CEI Africa) Foundation. An honors graduate in Political Science and International Relations from the State University of New York at Binghamton, Cliff continued his graduate studies at the New School for Social Research, Baruch College and the Parsons School of Design. He speaks Polish and reads French, Spanish and German.
CEI Africa's work is guided by a set of policies and requires organizational information disclosure.